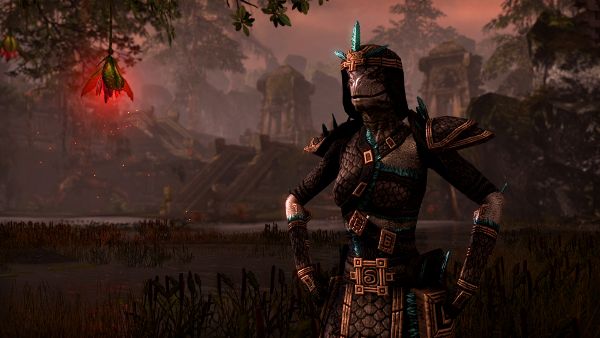 Hello to all our new-comers! I am pleased to announce that our membership has now exceed 2500 - as of right now, we are at 2571!
I imagine that our current spike of views is definitely related to the newest Beta test currently on-going - if that's what brought you here, welcome! Relax, settle in, the game releases in just under three months. That's plenty of time to mingle pre-launch!
For those who are new, please
review the rules
and feel free to
introduce yourselves
; do keep in mind that we adhere to the NDA on this site, primarily for your own benefit - you wouldn't want to risk being removed from the beta pool! - and also because (being that the game
is
still in beta,) the gameplay experience you see now might be very different from what is actually released... particularly when it comes to the details we roleplayers tend to get up in arms about!
(For those beta-testing, a suggestion - anything you find problematic or troubling from both a roleplay and gameplay perspective,
report it!
The more feedback Zenimax receives, the better the game will be at launch!)
Once you've introduced yourself, you might want to look into our various sub-sections - we have a fantastic
Lore community
, headed by our very own Lore Lizard and Admin,
Mycroft
! There, you'll find several useful Sticky topics that have articles and indexes written by our membership. In addition, there's also the
Roleplay Discussion
sub-forum for those who might be new to RP, or simply want to examine the practice from a new angle; it, too, has useful sticky topics that contain guides and articles that roleplayers might find interesting.
For those more oriented on creating, we have a fantastic track record with Zenimax posting
stories
and
artwork
from our website on the
Tamriel Chronicle
! In addition, we have a really fantastic set of
Roleplay
forums for those who prefer website roleplay, and a chat box (with some associated
chatbox rules
) at the bottom of the website, just for chit-chatting with your fellow roleplay and TESO enthusiasts.
There are, of course, many more subsections - and please, explore the website at your leisure! If you have any questions or concerns, don't hesitate to ask one of your friendly
site staff
; we don't bite. Well. Most of us don't.
Ragebear
bites, it's in his nature.